open your doors and provide a home for our students
We are looking for host families for these and other upcoming youth programs. Host families must provide a bed, breakfast and dinners, and a unique cultural experience for our students. Program participants will be busy from 8:00 am to 5:30 pm on weekdays and free to spend weekends with their host. For more information, email Courtney Brooks at cbrooks@globaltieskc.org or learn more and apply below.
CURRENTLY SEEKING HOST FAMILIES FOR 2019 SHORT-TERM PROGRAMS
YOUTH AMBASSADOR PROGRAM FOR FRANCE
October 20-31
12 high school students from France will be in Kansas City to learn about the diverse school education system and volunteer daily. They will partake in various leadership workshops and teambuilding exercises to prepare them for a life of creating social change.
Past Youth Programs
The next generation will be charged with solving new social, political, and economic challenges around the world. Through short and long term youth leadership programs, we are able to arm this generation with a set of skills and experiences that they wouldn't find elsewhere. Our programs promote mutual understanding, leadership development, educational transformation, and democratic ideals. Through short and long term programs, students live with local families, connect with resources, and develop community based projects to implement back in their home countries.
Global Ties KC hosts a variety of youth programs from across the globe.
July 20-August 1
Young leaders from Mexico will be in Kansas City to learn about "School Drop Out and Methodologies for English Language Teaching". Students apply to Jovenes en Accion in project teams, which will then implement community based projects once they return home.
ON DEMAND YOUTH LEADERSHIP PROGRAM -
EL SALVADOR
June 1-22, 2019

The El Salvador Youth On Demand program is funded by the U.S. Department of State and implemented by Global Ties KC. Through the month of June, a group of 20 students and adult leaders from El Salvador were in Kansas City on a youth exchange program.
The Pan-Africa Youth Leadership Program
April 10- 23, 2019
Youth leaders from Ghana, Mauritius, and South Africa were in Kansas City for a 3 week training and cultural exchange program. In partnership with Shawnee Mission East, these leaders enjoyed engaging with their peers as they learned about American culture and further developed their leadership skills.
Youth Ambassador Program for Argentina and Chile
March 14-25, 2019
15 high school students from Argentina and Chile were in Kansas City to learn about multiculturalism and civic engagement, while participating in leadership development. We partnered with Lee's Summit North High School to engage these students with their peers. They participated in exercises to understand how multi-ethnic communities can live in harmony.
Jóvenes en Acción (Youth in Action), is a summer exchange program in the U.S. focused on civic education, community service, and youth leadership development for Mexican high school students. Participants engage in workshops on leadership and service, community site visits, interactive training, presentations, and visits to high schools, supplementary English language classes, local cultural activities, and more.
The Iraqi Young Leaders Exchange Program (IYLEP) for high school students provides a fully-funded program to talented Iraqi and U.S. students who demonstrate leadership and civic engagement in their communities. During the program, students engage in experiential learning activities and workshops that further guide their knowledge of civic engagement and intercultural communication.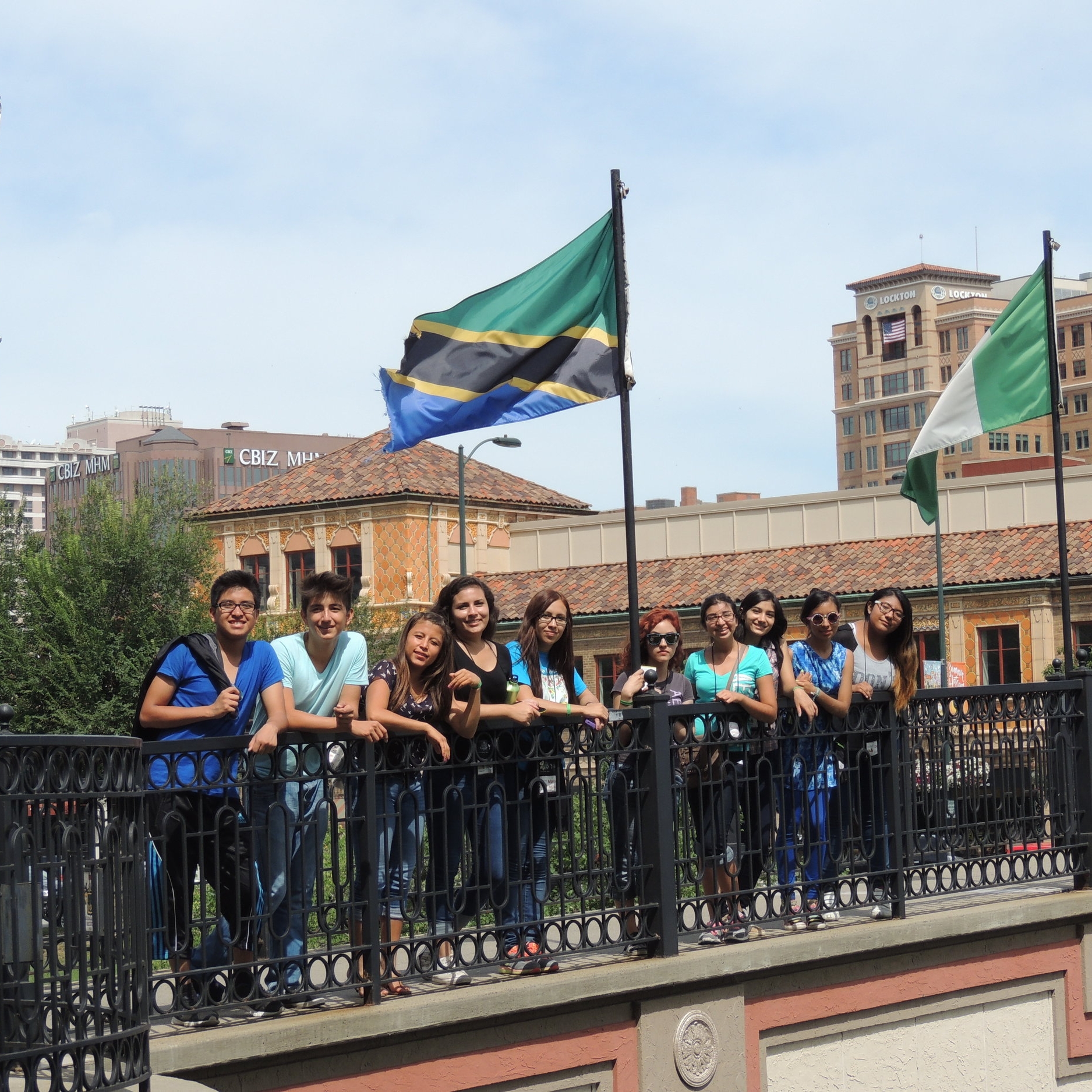 The Youth Ambassadors Program is an exchange for high school students from the Bahamas, Barbados, Guyana, Jamaica, Suriname, and Trinidad & Tobago focused on civic education, community service, and youth leadership development.